Surf Skate training Lanzarote
Poloca Surf provides surfskate training to enhance students' surf skills on land, enabling them to elevate their abilities before hitting the water. If you're looking to advance your surfing, this is the solution. Regardless of your location or age, surfskating can help you reach your goals. Join us today and start making those waves!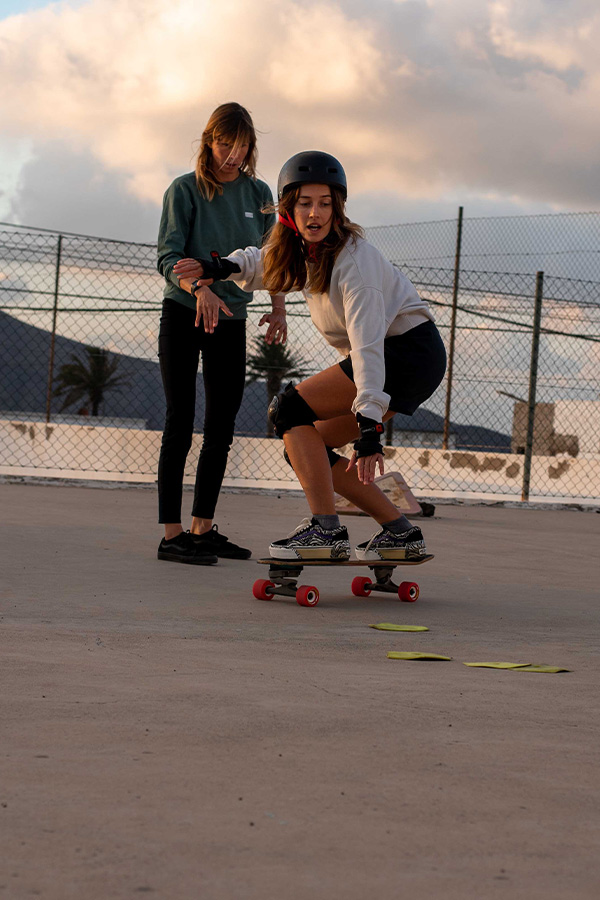 What is surfskate training?
Where surfing and skateboarding come together, surf skate is a land-based way to practice your surfing. Using skateboards specifically designed to mimic surf behaviour. The board is wider and has a rotating front axle which simulates the carving and turning motion of a surfboard. Surf skate is perfect for training when there are no waves, either because of weather conditions or simply because you don't live near the ocean.
How will surfskate training improve my surfing?
Improves body awareness
Achieve fluidity with arms, hips, and body rotations and smoother connections for manoeuvres
Improves body posture
Understand which is your leading arm, which direction you look, and the rotation of your shoulders
Develop muscle memory
Naturally take up the right stance without thinking
Improve balance
Surf skate Training will make you feel more comfortable on a surfboard
Cause and effect
Learn the Principles of movement that will generate speed
Eliminate bad habits
Replace With correct movement patterns with ease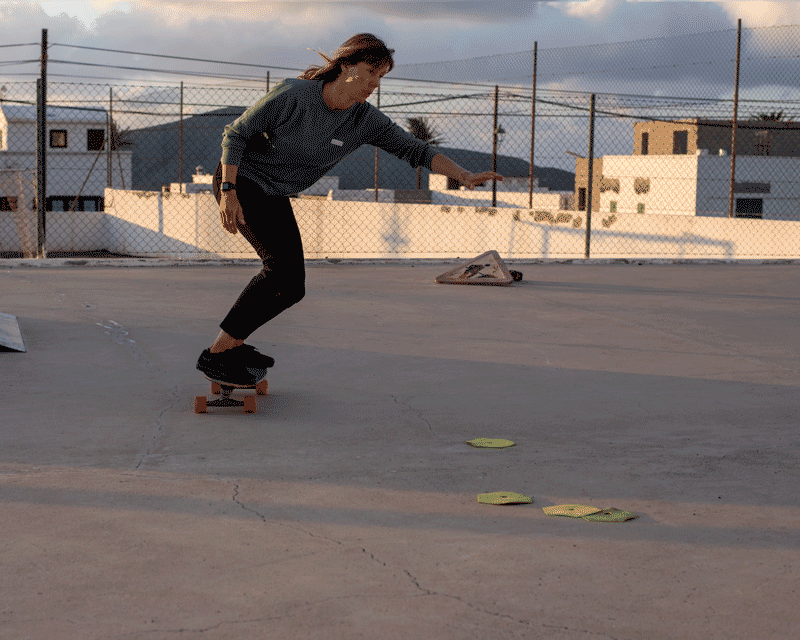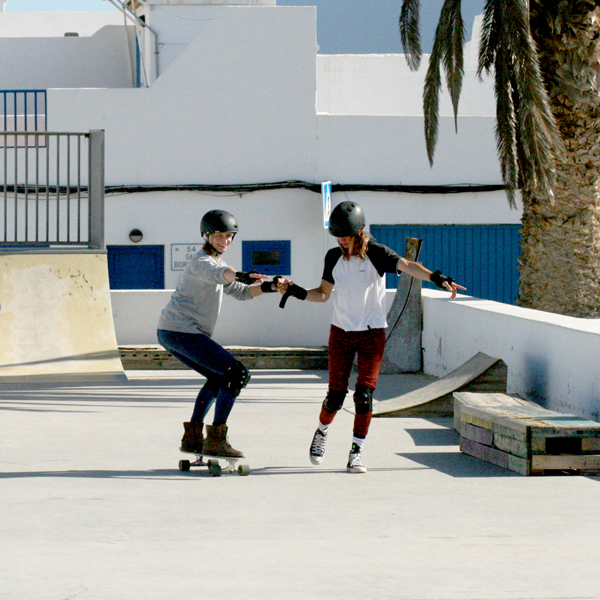 Small group skate classes
INCLUDES:
One hour class

Specially design surf skate board

Helmet and protective pads

Introduction to surf skating with a qualified professional trainer

Personalised drills tailored to your goals

Insight into surf movements

Insurance
Location of class depends on students level and location on the island.

Small group class – €25
Private class – 45€