Learn to surf with a highly-trained ISA qualified coach in a fun, friendly and safe environment
All ages and body types welcome, surfing is for everyone!
Poloca Surf classes are taught on Famara beach, situated in the North of Lanzarote. Famara is a sandy, six kilometre long beach exposed to the North Atlantic swell. The bay offers waves suitable for all levels. With smaller swell closest to the village. It is an ideal environment for learning to surf.
Lessons are scheduled to match the best tide and ocean conditions for the students level. Beginner surf classes are timed during low tide so you can catch easy long broken waves. This makes a huge difference to learn in the best conditions for your level (no shore breaks, promise!).
GOOD TO KNOW:
Vicky the coach with you all the time in the water
Quick, real-time feedback
Supportive, encouraging atmosphere
Technique oriented coaching (over power)
Safety first
Injury prevention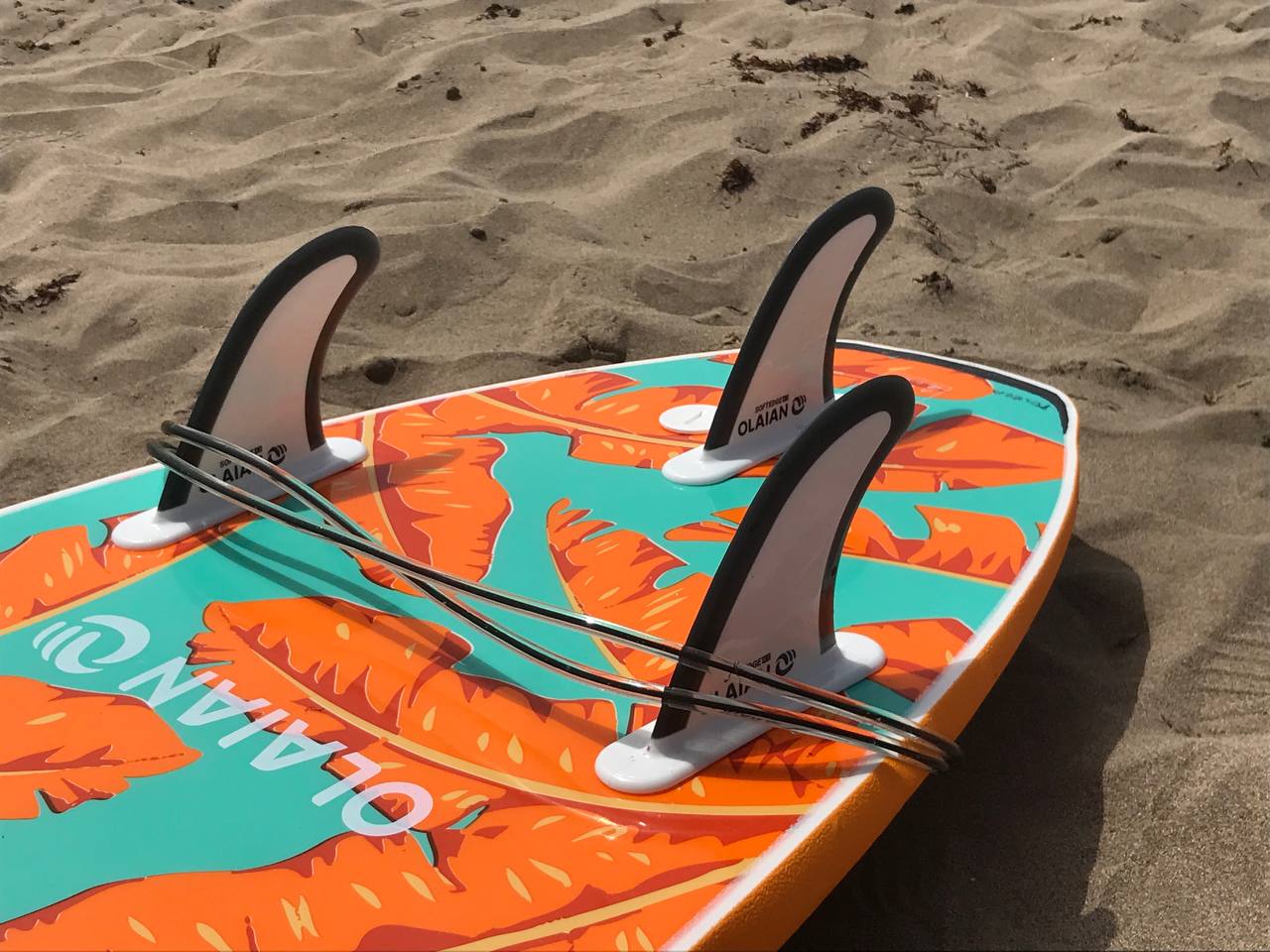 Children's surf lesson
I work with children to help them to build a safe and respectful relationship with the ocean. Bonding with the sea from a young age can lead to a lifelong love of water and the enjoyment of fitness and mental wellbeing that is synonymous with life in the ocean.
Surf coaching for children is more than just learning to surf. It helps to build confidence, motor skills, and can be a good introduction to ocean safety in a calm and protected environment—I am always close to the student at all times in the water. Your safety is always my first priority.
Personalised, tailored surf coaching

Matches surfing conditions to students' level

All equipment required for surf class, including board, wetsuit and helmet

Timing to ensure correct tide

Thirty-minutes theory on the beach

1,5 hour water time

Maximum group of two

Insurance
€60
Frequently asked questions: